Hello, I hope spring is finding you where ever you are. Scraps N Pieces has a gorgeous new Designer Collab out this month. This colors are so pretty and the elements are awesome! This kit is a vintage Easter kit called Easter Morn it is simply one of my favorites. I love collabs, and I got to take part in this truly unique kit. Grab it at a great discount today.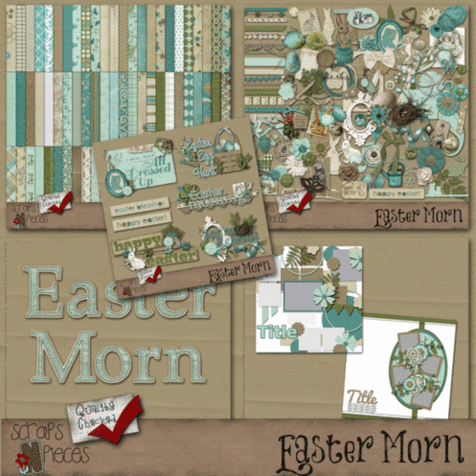 Remember this kit is $7.99 Quick Pages are 5.99 or Bundle and save for $10.99.
Bits and Pieces
is a fabulous theme this month, all about Nature. This month the theme was Earth Day.
Each Kit is only 1.00 for the first week, so you can mix and match for the perfect kit. Remember the new Bits and Pieces kit Challenge that is dedicated to using this kit.
We also have a FUN FUN CU collab out this month as well. It is all about the borders.